Advanced Root Canal Specialists (ARCS) is a collaboration of the most highly skilled endodontic professionals in the industry. Our diverse practice and team of talented doctors offer unparalleled academic training and expertise to benefit our varied patient needs.
Dr. Robert Passloff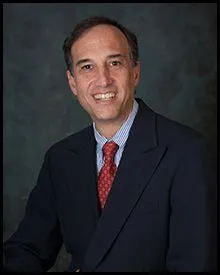 "This practice is more than just a job to me; more than just a way to make a living. My career involves a lot of interaction with people, and that gives me tremendous satisfaction. Most of my patients are nervous, so I always take the time up front to explain what I will be doing, to relax them, and to give them an idea of what they can expect. That way, there are no surprises.
Educated and Educator
BA: Columbia College
DMD: Tufts University, Boston, MA
Endodontic Certification: Tufts University, Boston MA
Clinical Instructor: Undergraduate Endodontics, Tufts University, Boston, MA
Attending Dentist: Brigham and Women's Hospital, Boston, MA
Professional Affiliations

"Memberships in professional organizations have been proven invaluable. Not only do I get to share ideas with the industry's best and brightest, but these organizations play a key role in keeping my skills sharp."
Member: American Dental Association
Member: Massachusetts Dental Association
Member: Southeastern Dental District
Member: American Association of Endodontists
Research and Publications

"The fact that something I researched or wrote may be used by my dental and medical peers in their practices makes every hour of the effort worthwhile. The writing and research isn't just work, it is a way to give something back."
"Use of the Nd-Yag Laser in Endodontics,"
Tufts University
---
Dr. Kevin A. Rubin
Education
BA; Brandies University, Waltham, MA
DMD; Tufts University School of Dental Medicine, Boston, MA
Post-Doctoral Training
Endodontics: New York University College of Dentistry, New York, NY
General Dentistry: Brigham and Women's Hospital, Boston, MA
Academic Appointments
Clinic Fellow: Harvard University School of Dental Medicine, Boston, MA
Clinical Instructor: New York University College of Dentistry, New York, NY
Personal Affiliations
Member: American Dental Association
Member: Massachusetts Dental Association
Member: South Shore Dental District
---
Dr. Devika Kapoor
Education
BSC; Graduated with Distinction, McGill University, Montreal, Canada
DMD; Graduated Cum Laude; Harvard University School of Dental Medicine, Boston, MA
CAGS in Endodontics; Boston University, Boston, MA
Goldman School of Dental Medicine, Boston, MA
---